SHOP
PAY A FRACTION OF RETAIL PRICES
Shop thousands of items in a clean and organized environment…all under one roof! We check every item as it is brought in as we do not allow torn, stained, damaged or broken items.
Items include: gently-used or new children's clothing, toys, electronics, sports and play equipment, shoes, books, software, movies, games, strollers, furniture, baby equipment, nursery items and decor, and much more.
ADMISSION IS ALWAYS FREE!
Shop early and come back on our discount days. Grab a friend and come shop until you drop!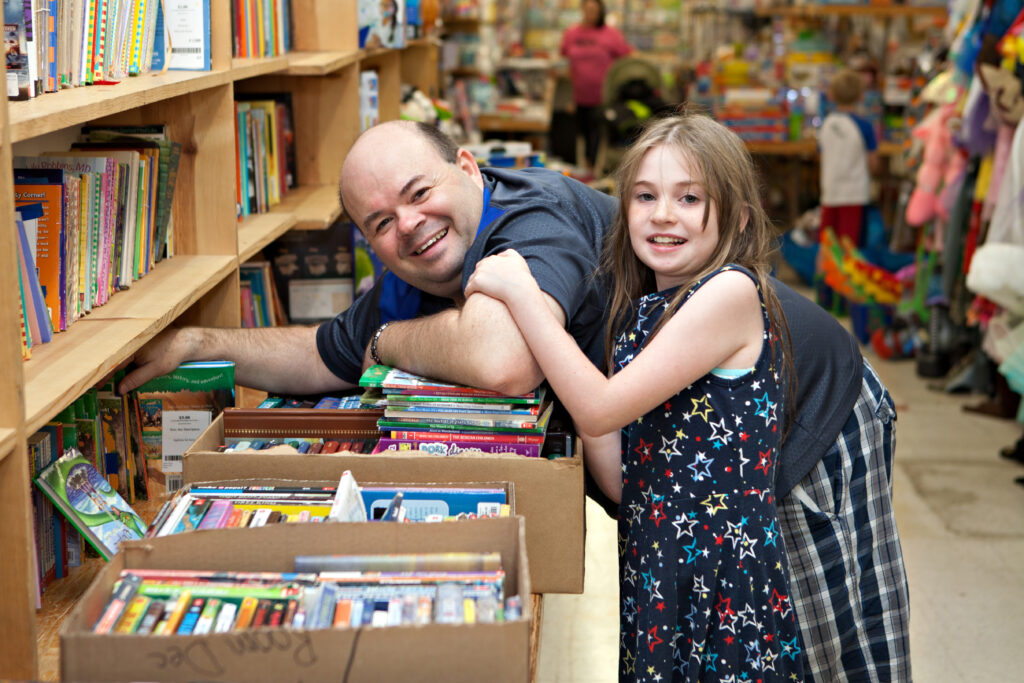 Admission is always Free!
Shop early and come back on our discount days. Grab a friend and come shop until you drop!
indy north sale details
Important Dates
April 15 – 50% off Day! 9am-4pm
location
BOONE COUNTY 4-H FAIRGROUNDS, 1300 E. 100 S.
LEBANON, IN 46052
SHOPPING TIPS
Bring a clothes basket or a large shopping bag to place items in while you shop. Easier shopping!
Make a list of your child's measurements, sizes (including shoes) and items you need before you come so you will not forget while shopping. This will help even if you have your children with you as we do not have dressing rooms available.
You will find "Hold Tables" around the sales floor where you will be able to place your items while shopping. As your arms get full, you may place your pile on the table. Labels are available to add your name and time you left your items (time limits on holding items may apply).
If purchasing a large item please see a Here We Grow Again Team Member and he or she will place your name on the item and give you the tag for purchasing the item.
There are many unisex items, so please check both boys and girls clothing in your size.
Check racks with clothing in the size below and above your child's normal size. Some clothing runs small while others may run very large. You might find something that fits in these other sizes.
Please inspect each item you are purchasing carefully. Remember, all sales are final.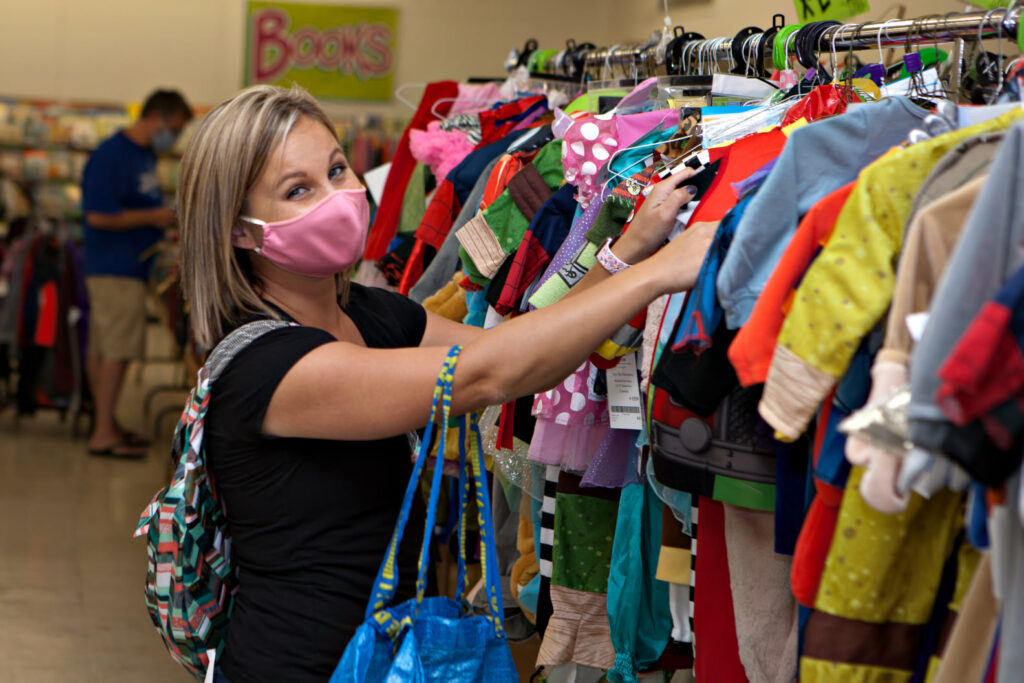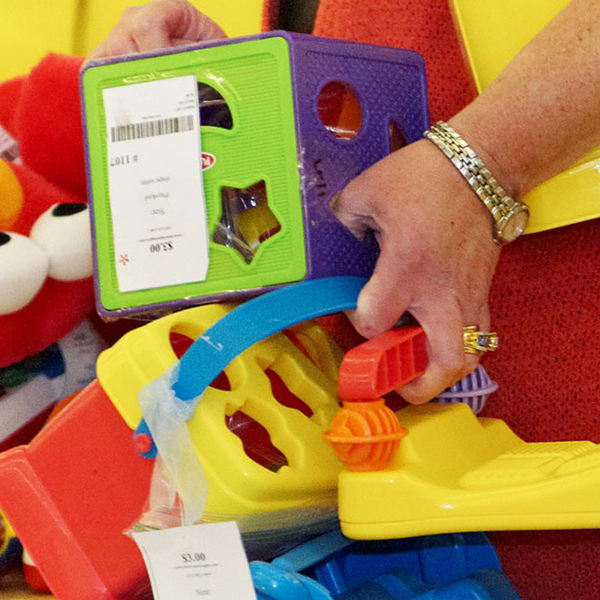 Your child's safety is a priority to us. To check out the child products recall notification list see our Recalled Product Search page or visit www.cpsc.gov
Come back for our discount days! We will have great items left toward the end of our sale that will be sold at an additional discount. (Sign up as a consignor or team member and shop these discounted items first!)
If you or your spouse are in the military/police/fire dept. and/or you are a teacher, we invite you to shop our sale early! Just bring your ID and shop our PreSale before the public (for more information on sale times, see our Sales Dates and Times page). We appreciate everything you do!
We accept cash, debit cards, Visa, MasterCard and Discover.
We are required by state law to charge sales tax.