Start a sale in your area
My friend and I wanted to create a different kind of kids' consignment sale.  A sale where owners and consignors unite to provide quality used and new children's items and sell them in a fun and exciting environment! Over time, this idea transformed into a profitable and expanding company. (Check out our Mission Statement)
In today's economy, the business of selling and buying gently-used and new children and maternity items is growing. Not only are you clearing out your clutter, you are helping the environment by recycling your unused kids' items instead of filling a landfill!
Here We Grow Again Kids Consignment Sale® now offers the opportunity for others to join the fun and excitement of owning your own franchise. You can have a part-time job with the potential of full-time pay that not only benefits your family but also helps those in your community.
Our franchisees provide a sale where both sellers and buyers benefit.  Both walk away looking forward to the next event. With our history of organized, streamlined and successful sales, we are able to provide you with ways to streamline your up-front costs, a marketing plan to bring in consignors and shoppers and strategies to help you become profitable more quickly.
I am looking for others who are motivated and energetic to be owners of Here We Grow Again sales. If you are like me and strive to provide great bargains on quality items for kids and want to add to your family's income, this is the opportunity for you.
If you are interested in talking with me about starting a franchise, please give me a little more information about yourself:  I want to know more about owning a Here We Grow Again franchise.
Thank you,
Katie and Katie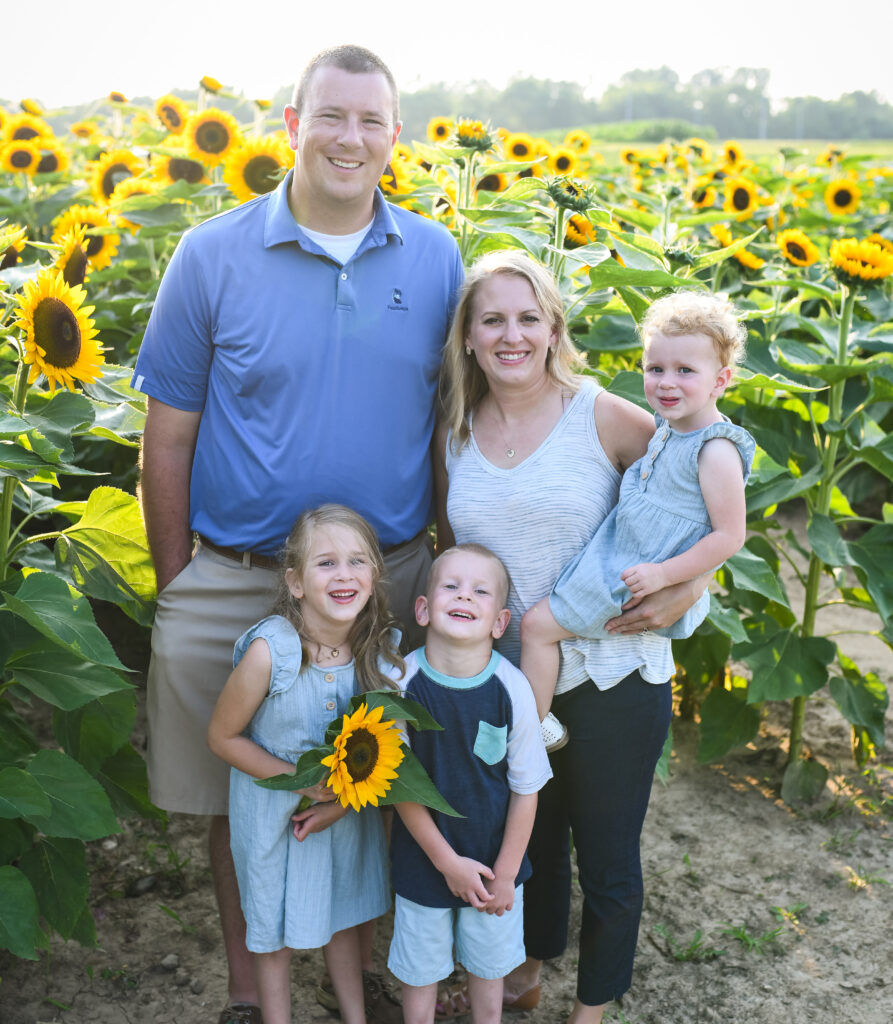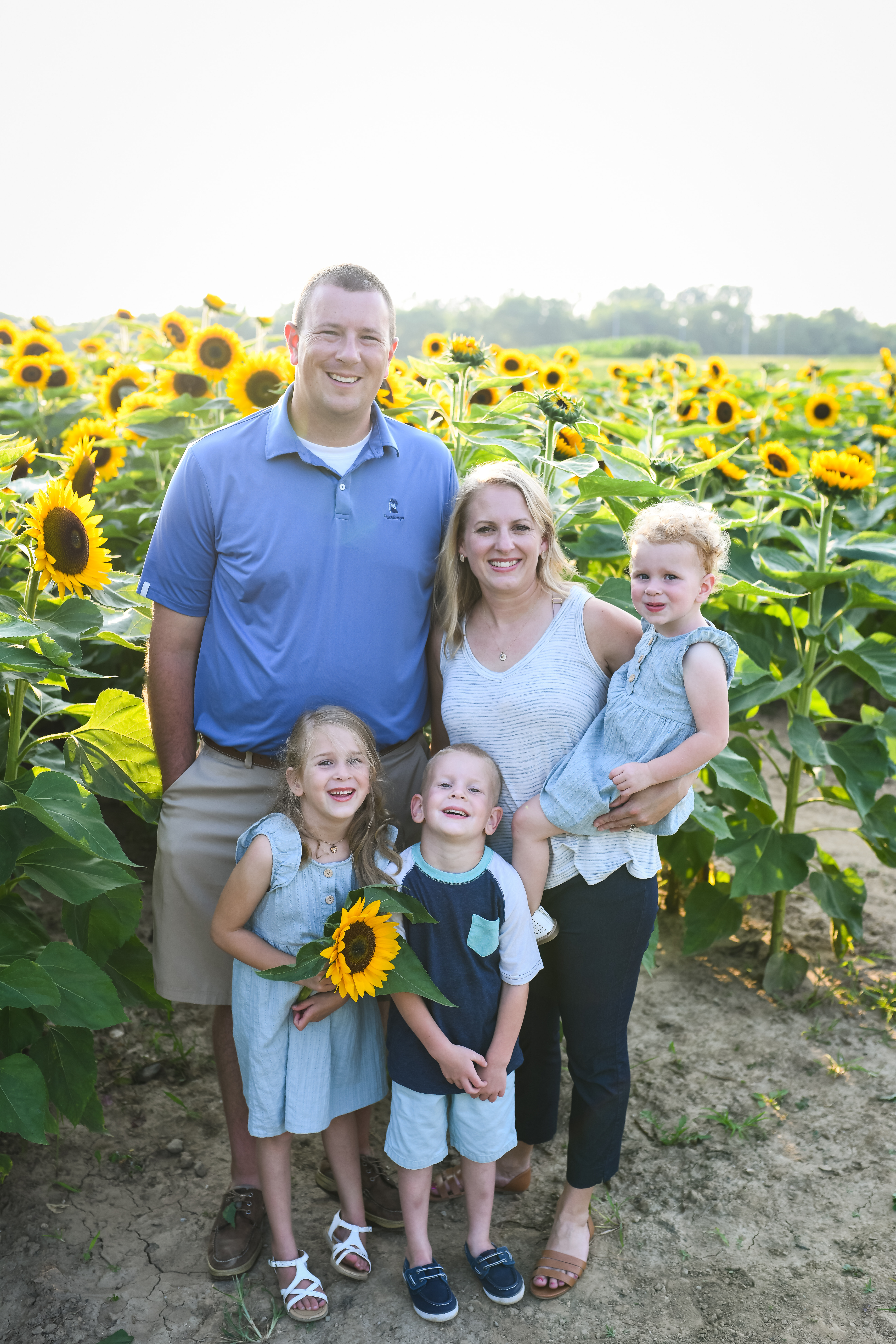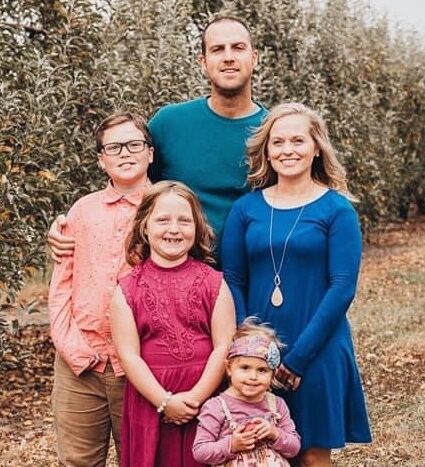 Existing franchise territories currently for sale:
Our KC West franchise is currently for sale.
Please contact Katie and Katie at info@herewegrowagain.com for more information.
"I love running my sale as I'm able to give people the opportunity to clean out their kiddos' closets and make great money while giving others the ability to purchase items they could not afford at a department store. I have such joy working with our charities – our donated items are given to people in need in exchange for taking parenting classes to become better parents. One of my favorite moments was from a sweet long-time volunteer/consignor when she said we are a family of friends that gather twice a year to clothe our kiddos. It sums up what we do!"

KIM
SAN ANTONIO, TEXAS
"Our favorite part of owning a Here We Grow Again franchise is helping other parents recycle their kids stuff! We help get rid of the old and help them find the new!"

SHAMARA
TOPEKA, KANSAS
"I like being able to help local families provide for their children on a budget and earn money to provide a few extras or buy for the next season. I love sale week-interacting with shoppers and working with team members and consignors is fun because who doesn't love finding bargains and talking to others that do , too?!."

LYNN
INDIANAPOLIS (SOUTH), INDIANA
"I love providing a one-stop shop for families. A place they can come get everything they need for the kiddos for the upcoming season!"

AMY
LIBERTY, MISSOURI
"We love helping our consignors and our community with all of the great things that HWGA can provide. Helping families afford nice clothing and equipment at a fraction of the retail cost is awesome to watch every sale season!! Not to mention we LOVE the ability to shop first!"

BRIAN AND NANCY
OVERLAND PARK/OLATHE, KANSAS
"I feel truly blessed to be part of the Here We Grow Again family. I love being an owner of this amazing business and bringing savings to local families!"

HEIDI
PRIOR LAKE, MINNESOTA
"I love shopping. The crowds, the deals, it all just gets me going! HWGA allows me to recreate my own Black Friday two times a year! The only difference is I'm making extra money for my family while having a great time."

HEATHER
TERRE HAUTE, INDIANA
"Having consignors tearfully express how the sale paycheck helps their family beyond what they imagined is something I will always cherish. We have young moms, single moms, single income families, money-saving moms, single dads and grandparents who are taking care of children and this sale is helping them supply needs for those children! We also love the pride we see in the consignors and volunteers that this is 'their' sale."

KATIE
INDIANAPOLIS (WEST), INDIANA
HWGA FRANCHISING BENEFITS
Our priority is to help each franchise have profitable sales! From the start-up process until your doors open and shoppers stream in, we will provide guidance and support.
We are proud of the track record we have for successful sales and will share with you what we have learned-much of it through research and trial and error.
Some of the benefits to a Here We Grow Again franchise include:
You would own and operate your own franchise. You are your own boss!
Complete branding with licensed Here We Grow Again Kids Consignment Sale name.
An Operations Manual which includes all the information you will need to run a sale from start to finish-such as a listing of start up equipment needed and where to find them, how to build relationships with consignors and shoppers, tips on organizing your financials and dos and don'ts of sale week.
Proven marketing plan to promote your event. This plan includes everything from how to promote the sale to your friends and family to tips on placing advertising in your local publications. 
Use of the Here We Grow Again website for your sale! We will all share the same website with links to each franchise for specific information on that sale.
Set up of point-of-sale system and technology and scanning/tagging system. This includes numerous reports available to owners and to your consignors. We have received raved reviews on our system as it is very user-friendly and allows consignors to manage their items and check sales each night!
Advertising concepts and design. Our artist will be available to help you design ads, flyers, etc.
Design and information on best places to order banners, yard signs, etc.
Combined buying power for promotional items and materials.
Support throughout the process of your sale.
A Here We Grow Again franchise is reasonably-priced.
We offer a partnership with you and one-on-one support at a much lower costs than similar franchises.
Please email us at info@herewegrowagain.com 
if you are interested in talking with us about this exciting opportunity. We look forward to hearing from you!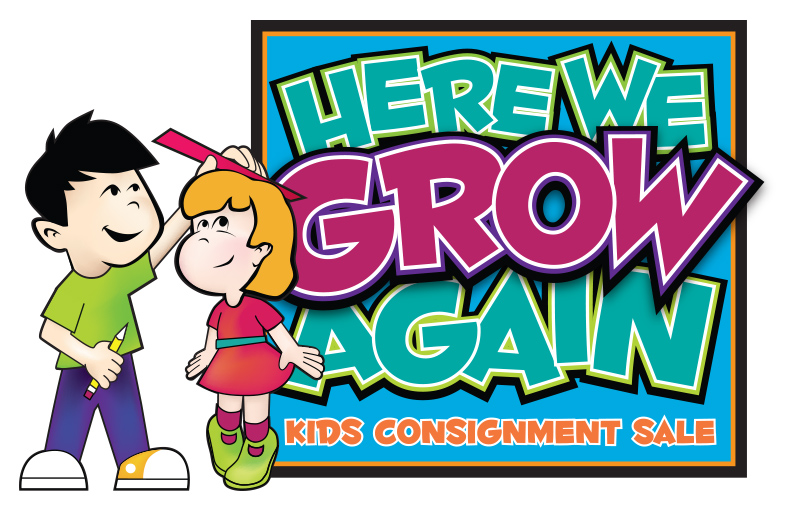 To provide high-quality new and gently-used children's items at an affordable price to the community at large while maintaining Christian values and ethics.
Provide opportunities for others to grow their own income
• Consignors
• Franchisees
• Vendors
• Fundraising groups
Develop long-lasting relationships with those to whom we come in contact by the way we conduct our business
Provide an atmosphere of Christian values to our volunteers, sellers, and shoppers
Actively seek new and gently used quality children's items
Actively seek new consignors, shoppers, and franchisees